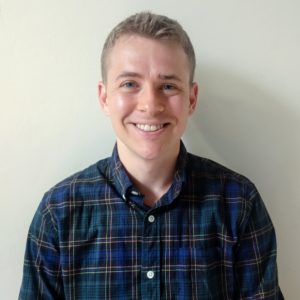 Dr Kyle Lee-Crossett
Consultant and Projects Officer
Kyle joined Rocket Science in January 2020 after completing a PhD in social research at University College London. At Rocket Science his work has focused on designing programme and service evaluations in healthcare and the youth sector, but he has also worked across employability and social welfare. His work in health and social care has focussed on service accessibility especially for marginalised groups, multiple and complex needs, and health inequalities.
Kyle has extensive experience designing and carrying out engagement and consultations, including conducting interviews, focus groups, and interactive workshops. He has regularly gathered and reviewed evidence for research publication and is co-editor of the qualitative health research volume (2020) Immobility and Health from Palgrave. Prior to joining Rocket Science, he held multiple research and project assistant roles at UCL, including Research Impact Assistant for the School of Life and Medical Sciences, and taught for master's programmes. 
Recent projects:
Research scoping study on meeting the needs of individuals and families experiencing suicide bereavement and other forms of disenfranchised grief for Glasgow Health and Social Care partnership.

Conducted research on best practice in the provision of integrated care in mental health and addiction services and created infographics presenting key findings for East Dunbartonshire Council's Mental Health and Substance Use Needs Assessment.

Carried out a literature review of emerging trends and best practice in the women and girls funding sector and interviewed sector stakeholders to support the Pilgrim Trust's review of their social welfare funding strategy.
Created data insight stories and a social value measurement tool for the development of the Oak Park Development Corporation's Employment Hub in West London.
Working closely with grassroots youth organisations to evaluate the impact of the GLA and London Youth's capacity building support for the delivery of innovative youth social action and employability programmes.
Key skills:
Qualitative research methods and data analysis
Research, insight, and training on diversity and inclusion issues
Producing accessible research outputs including short reports, blog posts, and presentations
Capturing the impact of holistic programmes and services
Conducting literature, evidence, and policy reviews
Specialisms:
Health and social care
Diversity and inclusion, with a particular focus on the needs and experiences of LGBTQ+ people
Employability, skills, and education
Heritage and museums
Qualifications:
PhD in Heritage Studies, University College London
MA in Public Archaeology, University College London
BA in Archaeology and English Literature, Stanford University
Little weaknesses:
Inability to put together Ikea furniture correctly
Buying new books instead of going to the library
Over-researches simple household purchases